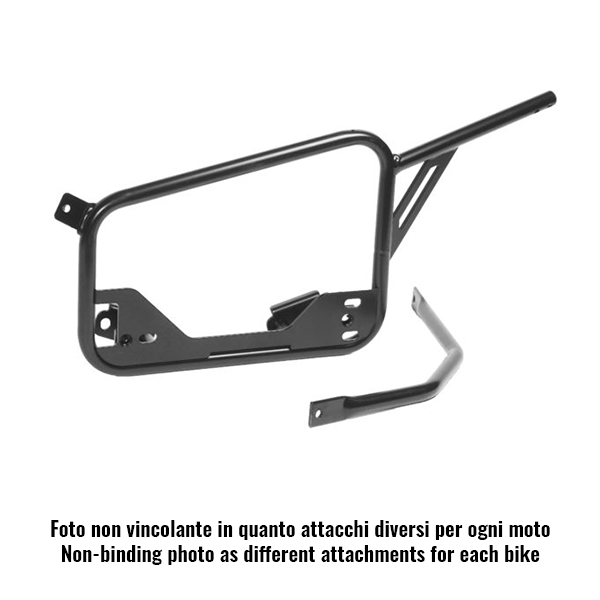 Right frame quick release for pannier (also akaprovic exhaust)
10 February 2020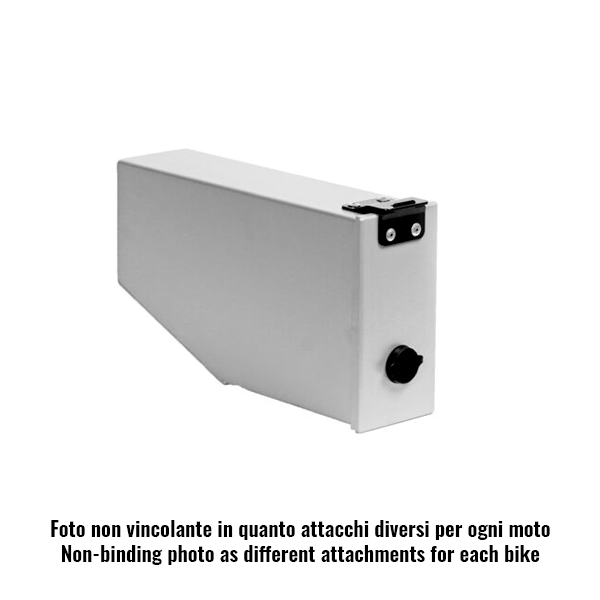 TOOL CASE RIGHT SIDE SILENCER YAMAHA
26 February 2020
The Tool Case Mytech 3.2 liters has been developed to house tools to intervene in case of breakdown, for documents and more.
There is a practical lock with key that can be unified with those used for the top case and mytech side cases.
It is made entirely of 1.5 mm thick aluminum.
The kit supplied includes brackets and small parts for assembly with manual on the bike.