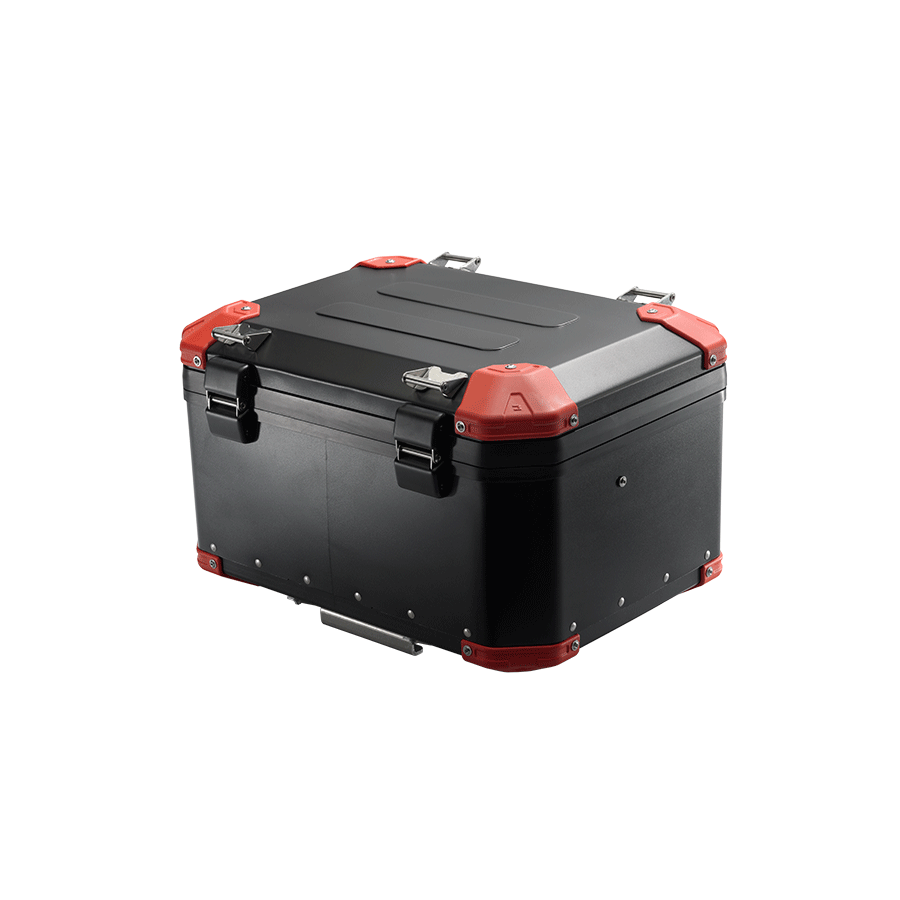 TOP CASE MODEL-X 58 LT WITH RED CORNERS
21 May 2021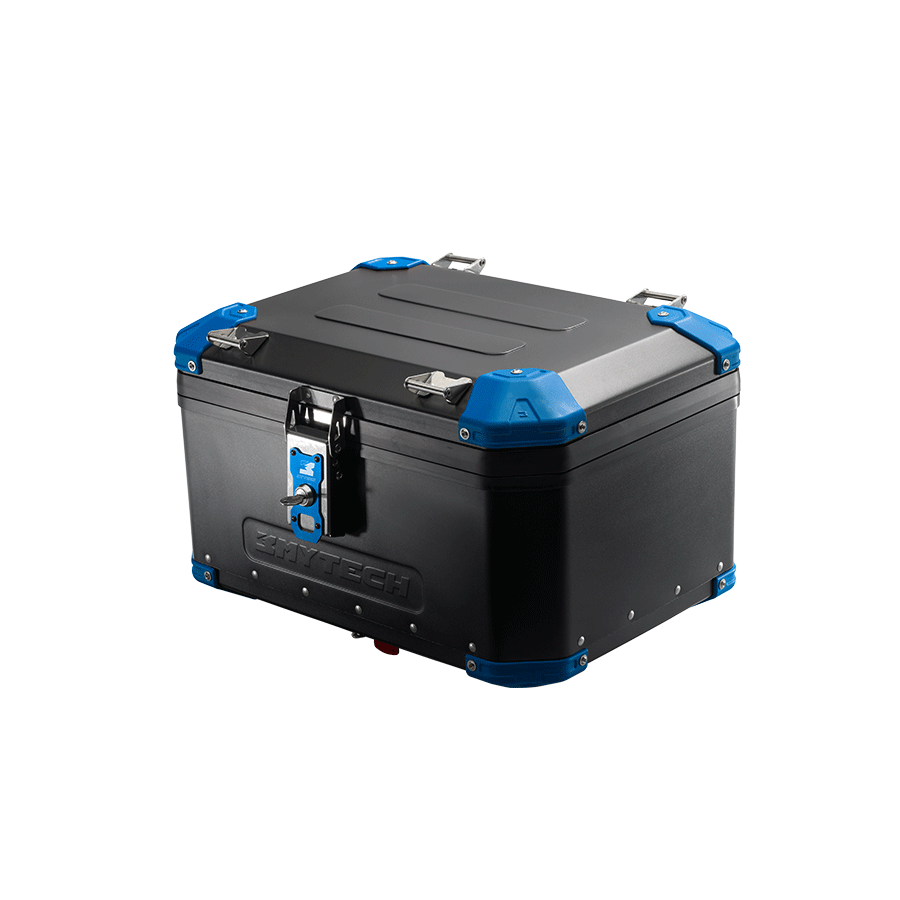 TOP CASE MODEL-X 58 LT WITH BLUE CORNERS
21 May 2021
Mytech presents a new line of increasingly attractive and personalized cases. This new MODEL X line is made entirely of aluminium but differs from the RAID series for customization and quick release.
The attachment of the top case to the plate takes place via a push block, a simple push with relative pressure on the plate to carry out the fixing of the top case. Once the top case is hooked to the plate, it locks itself to prevent any tampering.
The Model X top case is available in black and silver and you can choose the colour of the corners and the cover. If you change the color of the bike you can only change the corners and you will feel like you have changed the top case. You can combine the panniers kit with the top case to give an extra touch to your bike. The Model X top case must be hooked to the motorcycle using the appropriate Mytech plate.
If you already own the plate of Moto Guzzi V85 TT, you can use it for our Top Case without purchasing a new one.
Model X top case has bottom and the lid stamped and deep-drawn into a single piece and the body is fixed with stainless steel rivets making it perfectly watertight.
The closing hinge is made of 2 mm thick steel, with a branded cover in colours that can be matched with the corners. The profile along the closing derives from an aluminium extrusion, bended with the template of the top case profile and a double seal has been inserted to further improve the water tightness.
There is the possibility to put a bottle and to fix a backrest on the top case, so the second passenger feels more comfortable.
TOP CASE DIMENSIONS:
Model X 58 litres
Dimensions: 535 x 395 x H310 mm
Quick release
color of corners: orange
color of body: grey or black
The price does not include the fixing plate