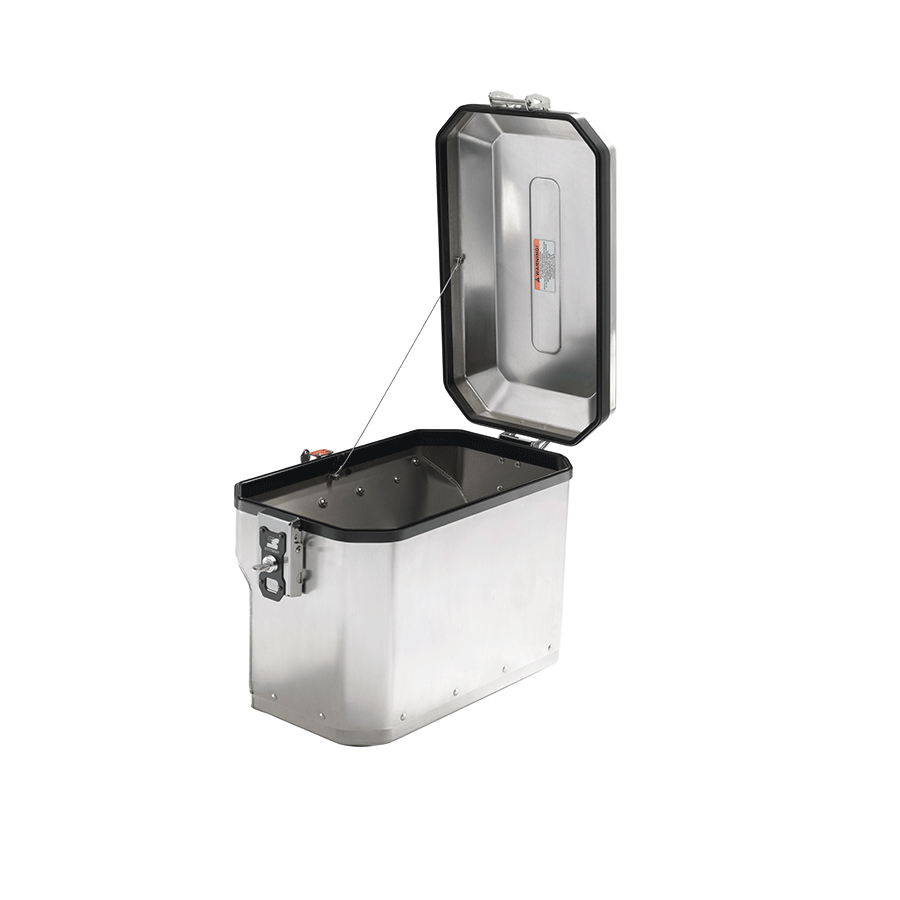 Pannier discharge Model-x Raw 41 lIters
27 November 2021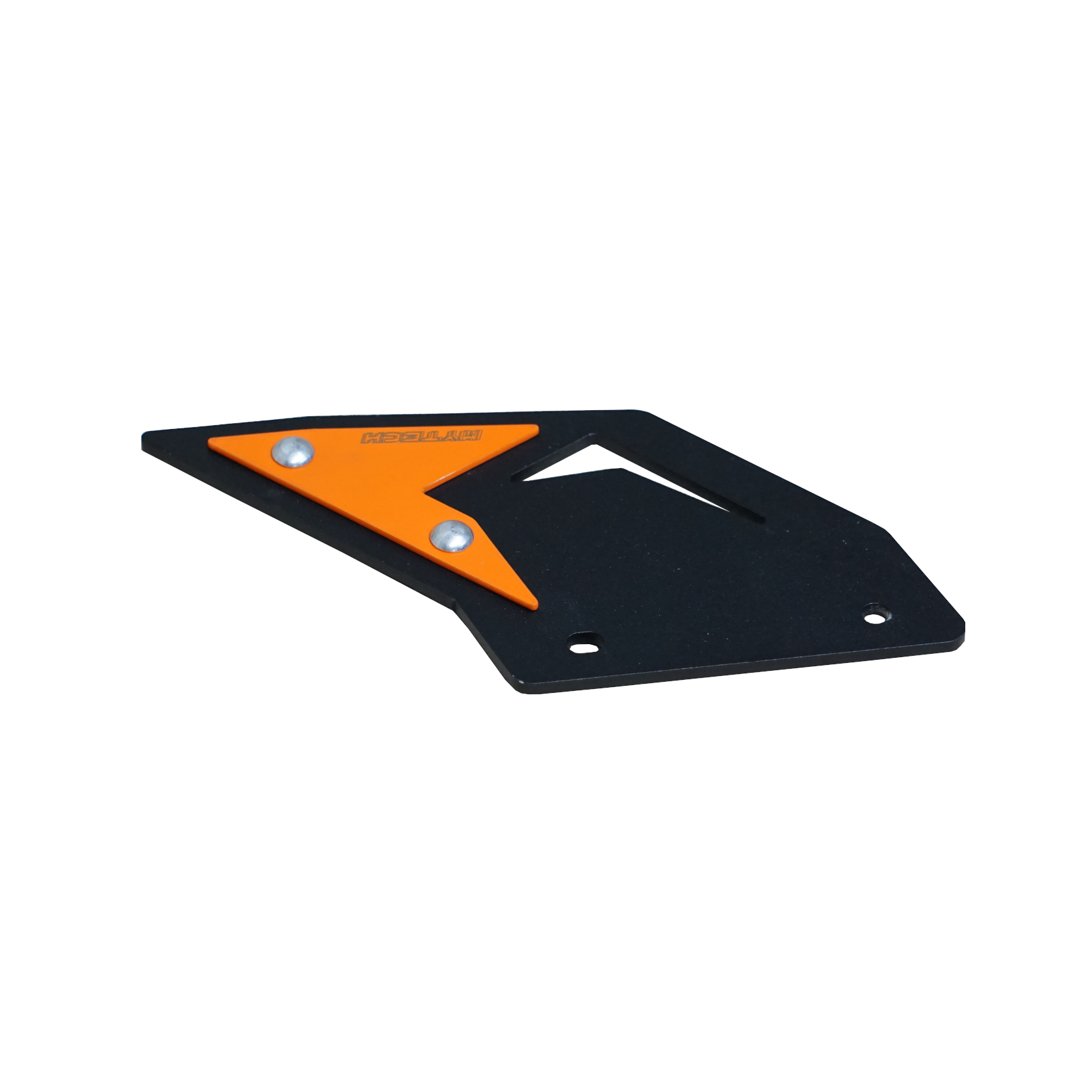 Chain fin protection for ktm 1290 superadventure r / s 2021- cod. KTM420
14 December 2021
Mytech presents a new line of cases more and more captivating and personalized. This raw variant of the MODEL X line is made entirely of aluminum, with quick release.
The attachment of the top case to the plate takes place via a push block, a simple push with relative pressure on the plate to fix the top case. Once the top case is hooked to the plate, it is locked to avoid any tampering.
If you already own the stock plate of the Moto Guzzi v85 tt you can use it without buying a new one.
Model X's have a one-piece molded and deep-drawn bottom and lid and the body is fastened with stainless steel rivets easily and perfectly watertight.
The closing hinge is made of 2mm thick steel, with a black branded cover. The profiling along the closure comes from an extruded aluminum, folded with the shape of the profile case and to further improve the watertightness a double seal has been inserted.
Possibility to apply the bottle and the backrest on the top case to make the journey of the second sofa more comfortable.
Locking system included with installation manual and instructions in Italian and English.
Max load 5.Kg.
They require the Mytech Model-X top case fixing plate for attachment.
TOP CASE DIMENSIONS
big x model: 58 liters
The cost does not include the fixing plate